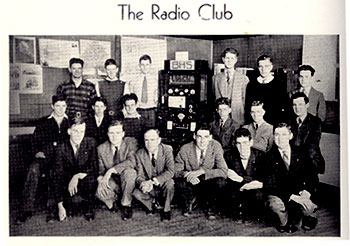 The Beverly Educational Archives is located in a room within the Beverly High School Library. The archives contain documents dating from 1763 to present. Records collected by the archives include yearbooks, student publications, school committee reports, municipal documents, census records, letters, meeting minutes, microfilmed newspapers, and more. [read more ]
Online Exhibits
Browse or search for digitized archives from Beverly High School, categorized by Student Groups & Clubs, School District, Class Pictures, Trade School, Student Publications, and Athletics.
The archives were described by archivist Margaret Cornell in 2002.
Student Research
In the fall of 2002, students in W. Dean Eastman's Primary Research Through the History of Beverly class researched the social history of Beverly Public Schools.
Mission of the Archives
The purpose of the Beverly Educational Archives is to appraise, collect, organize, describe, preserve, and make available records of permanent administrative, legal, fiscal, and historical value to Beverly High School, Beverly Public Schools, and Beverly. [read more]