We're excited to announce a new venture aimed at integrating the efforts of high schools, historical societies and anyone interested in local history. A collaboration of these institutions and interested people in Essex and Middlesex Counties will help curate documentary evidence and pictures pertaining to a range of topics.  We started with Essex County, and have now expanded the scope of the project to include Middlesex County.  Phase one of our search begins with two areas that we have already made a great deal of progress on: Slave Gravestones, and Child Apprentices in the Colonial Era.  (Later we will be looking at One Room School Houses, "Ten-Footer" Shoe Shops, and Poorhouses & Workhouses). Are you interested in being a part of this digital document collaboration?  Click on the projects below, and join us.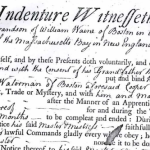 Children "Bound Out":The social mobility of apprenticed, bound-out children in their respective communities.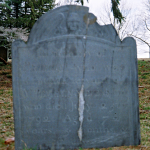 Slave Gravestones & Epitaphs: The stories of these people during and after their lives as slaves.