Cervantes Productions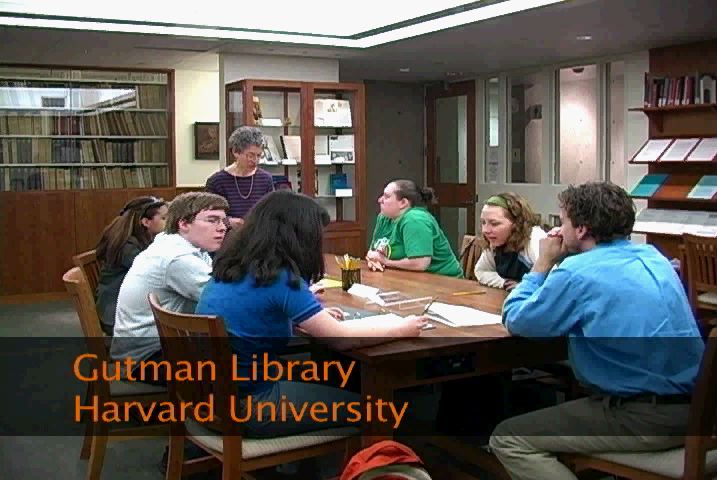 Beverly High School History teacher and filmmaker Andrew Brechko created this documentary of primaryresearch.org featuring interviews with former students in PATH and Primary Research Through the History of Beverly.

This video is best viewed online by clicking here.
Full Documentary (71.05 MB)
DSL / Broadband / T1 connections only. Not recommended for dial-up or slower connections. (32:02 min)
View by Chapter
Introduction (1:05) 2.22 MB
An overview of the philosophy behind the projects on the website.
What is Primary Historical Evidence (1:17) 2.76 MB
Students describe what primary historical evidence is. How primary sources are key to the study of history.
Where Did it Start? (1:58) 4.76 MB
How Project Apprentice to History (PATH) began; the original ideas, purpose, and sources of funding.
From PATH to primaryresearch.org (1:41) 3.71 MB
How PATH evolved to be published on the web, and the advantages of publishing student work and research online.
Building a Skillset (1:13) 2.56 MB
Skills learned by students, in their own words, from their experiences in PATH.
Collaboration (2:39) 5.90 MB
The necessary interaction of scholars, archivist, teachers, and students to the success of the project. Field trip with Marylene Altieri of the Monroe C. Gutman Library at Harvard University's Graduate School of Education.
Hiring a Professional Archivist (2:10) 4.77 MB
Archivist Margaret Cornell's role in setting up the Educational Archives at Beverly High School; how she conducted in initial survey of the collection which resulted in a database to help locate documents in the collection.
Choosing the Topics (0:51) 1.77 MB
How topic areas are chosen by PATH teachers. Using the local environment as a laboratory.
Conducting Research in the Community (2:38) 5.78 MB
Dean Eastman and his class visit a local cemetery early morning before school to understand Puritan gravestones.
Working with Primary Documents (1:41) 3.70 MB
How students help sort through artifacts at the Beverly Educational Archives.
Restoring Documents (3:24) 7.57 MB
How students restore fragile documents and artifacts at the Beverly Educational Archives.
Digitization (1:33) 3.38 MB
How documents are transformed by students into a format that can be accessed online.
Paper Topics and Findings (4:46) 10.57 MB
Students present their topics and findings.
Professional Opinions (2:32 min) 5.56 MB
Brief interviews with Marylene Altieri (Gutman Library), Archivist Margaret Cornell, and Robert Allison (Suffolk University).
Special thanks goes to Andrew, who with his wife Rebecca owns and operates Cervantes Productions.